Girls, Autism and PDA; New Perspectives by Prof. Barry Carpenter & Ruth Fidler
This event will take place between 1:00pm and 4:00pm on 07/06/2019.
GIRLS WITH AUTISM; FLYING UNDER THE RADAR
Barry has led the National Forum on Autism in Girls which has pioneered the current discussion around this vulnerable group of girls, through a debate in the House of Lords, and a National Conference - 'The Big Shout'. He is currently working on a book on this topic, (with Professor Francesca Happe and Jo Egerton).                                                                
He will outline the issues arising, and the initiatives being taken to address these needs, with particular reference to the insights of Girls with ASC themselves. 
---------------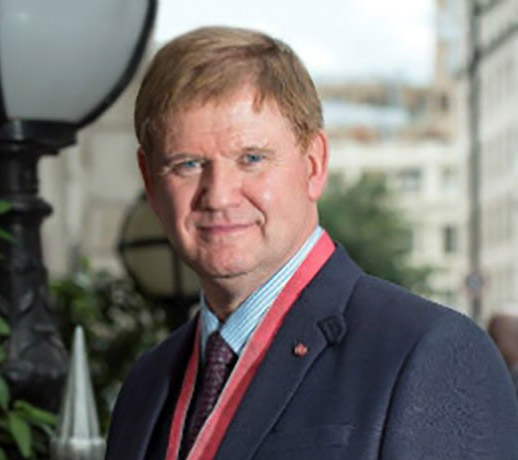 Biographical profile
Barry Carpenter was recently appointed to the UK's first Professorship in Mental Health in Education, at Oxford Brookes University. He is Honorary Professor at universities in the Ireland, Germany and Australia. He has been a Fellow of the University of Oxford.
He has been awarded an OBE and CBE by the Queen for services to children with Special Needs. In 2017 he was entered into "Who's Who" in acknowledgement of his national and international contribution to the field of Special Education.
In a career spanning more than 30 years, Barry has held the leadership positions of Headteacher, Principal, Academic Director, Chief Executive, Inspector of Schools and Director of the Centre for Special Education at Westminster College, Oxford. In 2009, he was appointed by the Secretary of State for Education as Director of the Children with Complex Learning Difficulties and Disabilities Research Project. Since completing that research, Barry has overseen the development of a national project developing online 'Training materials for teachers of children with severe, profound and complex learning disabilities" (www.complexneeds.org.uk)
He is the author of over 150 articles and many texts on a range of learning disability/special needs topics. In the last 12 months, his work has been translated into German, French, Dutch  Russian and later this year , Chinese. His has written books (with Carolyn Blackburn and Jo Egerton)  which focus upon Fetal Alcohol Spectrum Disorders (FASD). Most recently he co-authored "Engaging Learners with Complex Needs" (Routledge).
Barry lectures nationally and internationally. In recent years this has included China, Japan, Abu Dhabi, USA, and Germany. In 2019 he will be give lectures in Australia , New Zealand. Norway and Dubai   He is the co-founder of the National Forum for Neuroscience in Special Education. For the Mental Health Foundation, he Chaired the National Inquiry into the Mental Health of Young People with Learning Disabilities. He is currently Chairing a working group looking at the needs of Girls on the Autism Spectrum, which will be the focus of his next book.
Barry has 3 children – one a School Principal, one a Senior Occupational Therapist and a daughter with Down's Syndrome, who now has a home of her own, published her first book in 2017, and is on an Apprenticeship as a Teaching Assistant.