Fundraising Day at College Park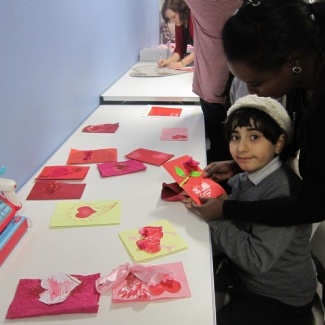 College Park fundraising day in aid of British Heart Foundation
We are having a fundraising day at College Park School in aid of British Heart Foundation. As a community enterprise on 14th February 2014.
We would like to invite you along in the afternoon from 1:45pm to 2:45pm. Where you will be able to buy a drink and cakes made by our students. There will also be stalls run by the students to raise money including a raffle.
It will be a non – uniform day at school with students donating £1.00 to wear their own clothes something in red.
Friday 14th February 2014
1:45pm – 2:45pm
Stalls
Orange Valentine cards
Pink Biscuits
Green Helping in café
White Valentine hearts
Purple Tombola
Year10/11 Penalty shoot out
Post 16 Pink lemonade
WKC Games with Ben
Speech and Language Cake stall
Yellow Cake stall
The locations for the stalls are:
In the youth room:
Café in the park open for drinks and main raffle.
Yellow stall
Speech and Language stall
Post 16 stall
In the hall
Orange stall
Pink stall
White stall
Purple stall
In the play ground
Year 10/11
WKC
In the event of rain
Year 10/11 and WKC in the hall
In the corridor White and purple
In the drama room
Orange and pink
We would appreciate any donations of items for our tombola stall or the raffle. Please send these in by Wednesday 12th February 2014.
Thank you for your support
Mireille Godfrey – Café in the Park Manager