News / Announcements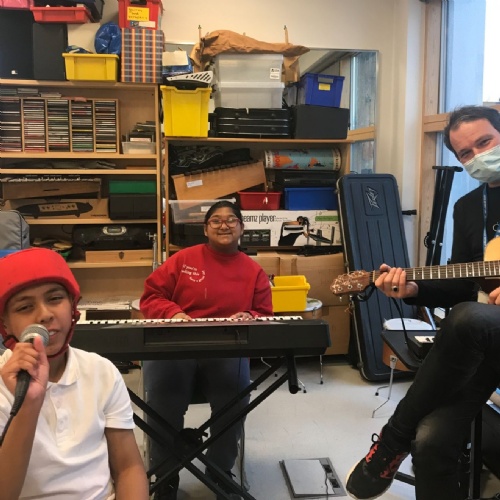 What's been happening at QEII School
26.11.21 This week was Anti Bullying Week; and we have continued to explore kindness, feeling safe and the QEII Band promoting songs relating to friendships, feeling good about themselves, and celebrating how we are all different.
Photo below taken by band member and official photographer/archivist Fadwa
In their rehearsal space getting (even more) ready for assembly.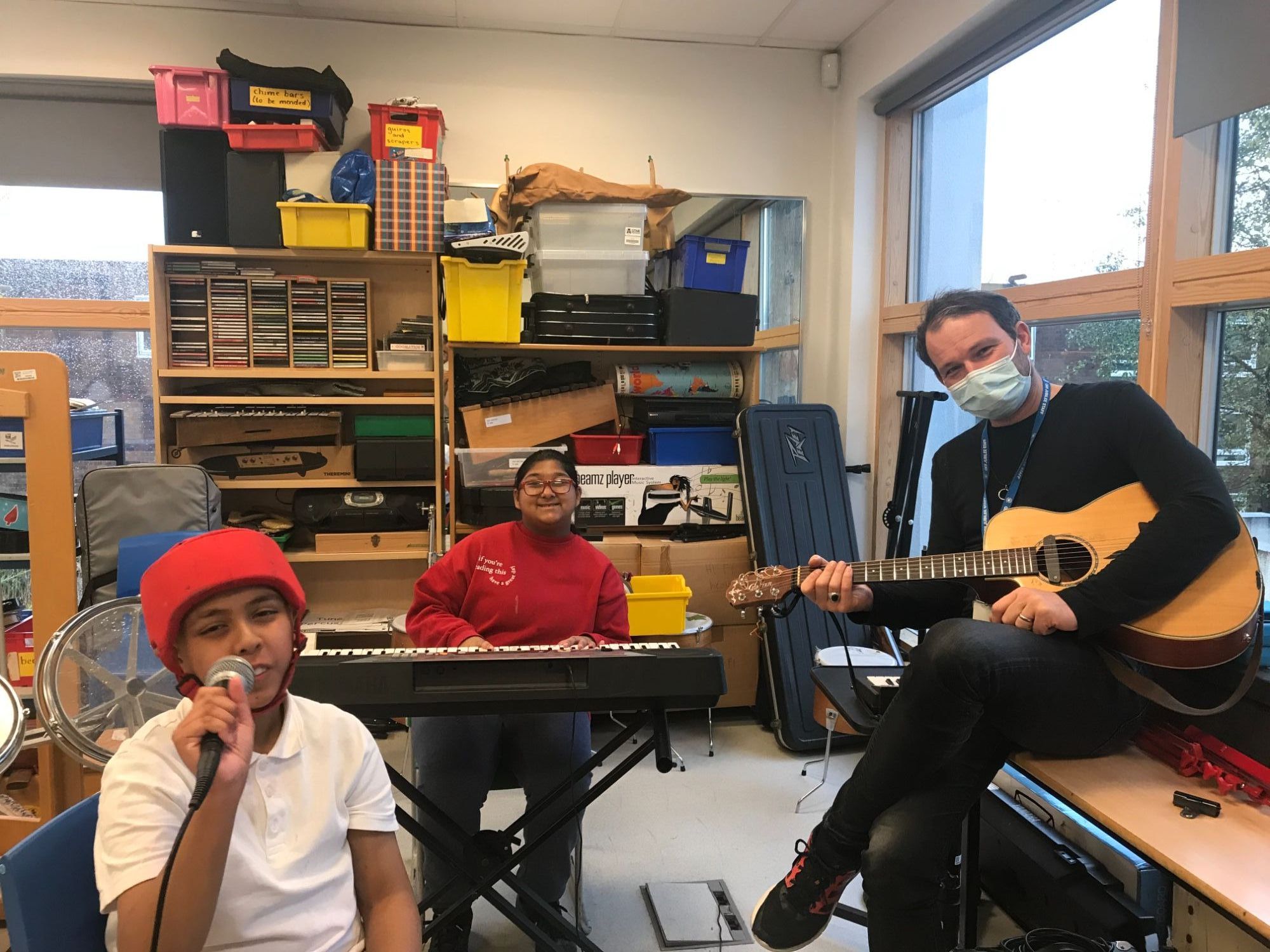 19.11.21 To support Children In Need, we engaged in different activities. In Art, we were decorating Pudsey Bear. In Music, we were signing about helping / caring for each other and in games session we played Children In Need Bingo.
This week we were learning Makaton signing for Children In Need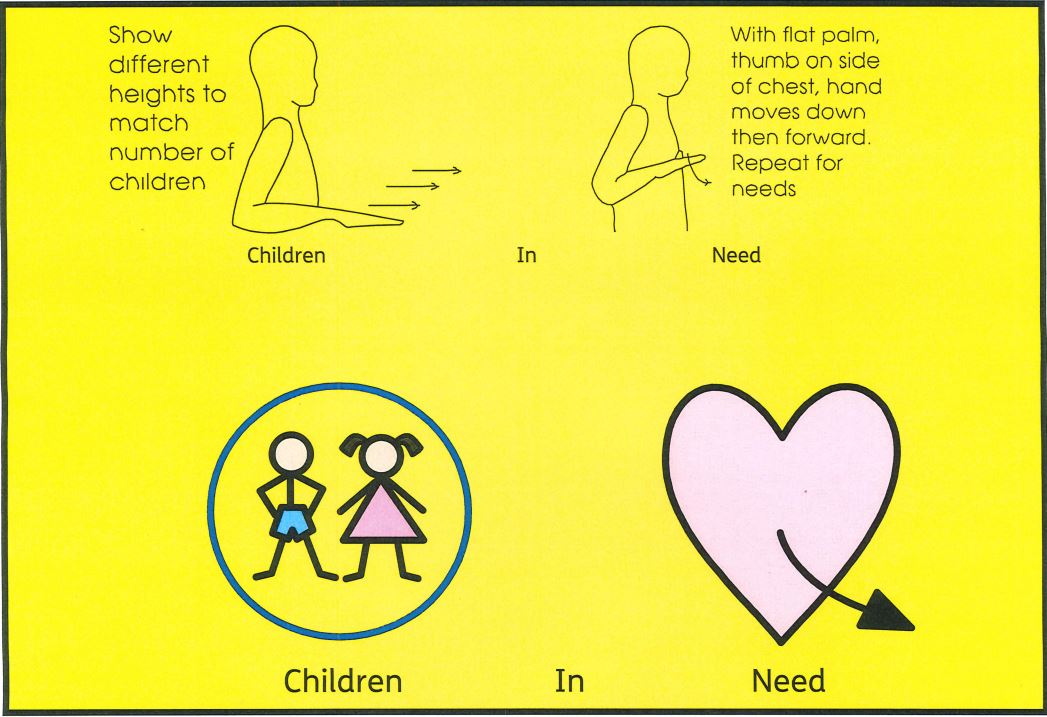 Since half term, we have hosted a variety of clinics at QEII with our colleagues in the NHS, social care and short breaks. We hope by doing this it is much easier to get the help, advice and services you need without needing to go somewhere different or take too much time off school and in a familiar and friendly space. So far this term we have clinics for COVID-19 vaccinations for 12 – 15 year olds, a wheelchair clinic, an audiology clinic and a clinic with one of the paediatricians' from St. Mary's.
13.11.21 Saturday was World Kindness Day and we have been thinking about different ways we can be kind to each other. Here are some photographs of what we have been doing.
08.11.21 This week we participated in some Remembrance Day activities. Desert class felt different textures of paper, listened to the noise of the paper and felt it in their hands as they scrunched and ripped it, and staff supported them to glue their ripped and torn paper to make Remembrance Day poppies.
04.11.21 We had a great time celebrating the Hindu Festival of Diwali – the festival of lights. In class, we were looking different lights, making rangoli patterns with different coloured sand and learning about what how our friends in the Hindu community celebrate Diwali. If you were celebrating, Diwali we hope had a lovely time. Did you see any Diwali fireworks?
01.11.21 Last week lots of us enjoyed a pottery workshop with our friend Rowena. We could mould, feel, and smell the clay and used the pottery wheel to help make our pots. We will send some more photographs after they have been in the kiln. Rowena will be back again later in the year for some more pottery workshops.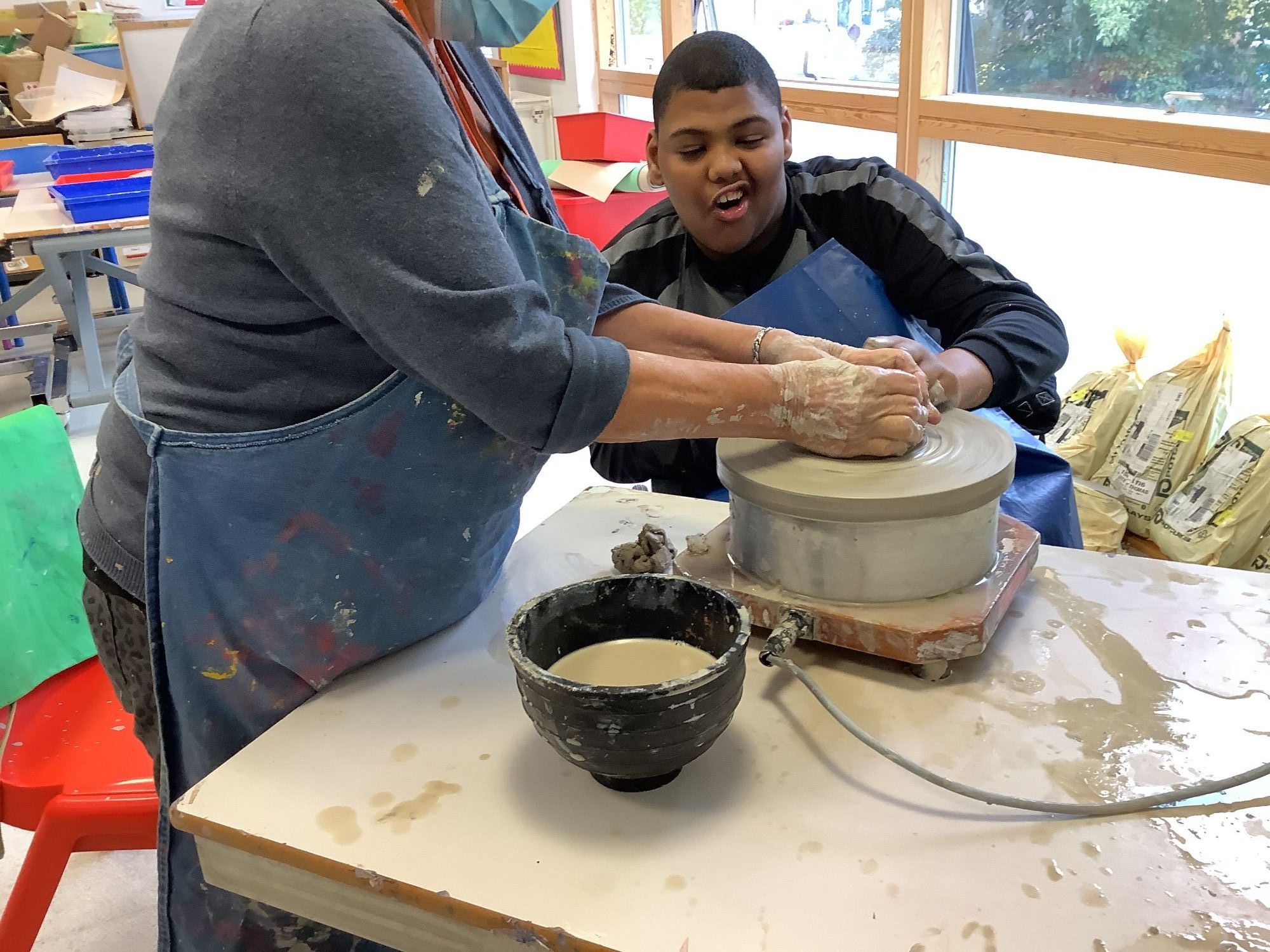 22.10.21 Thank you for all your wonderful donations to our local food bank as part of our Harvest Festival celebration.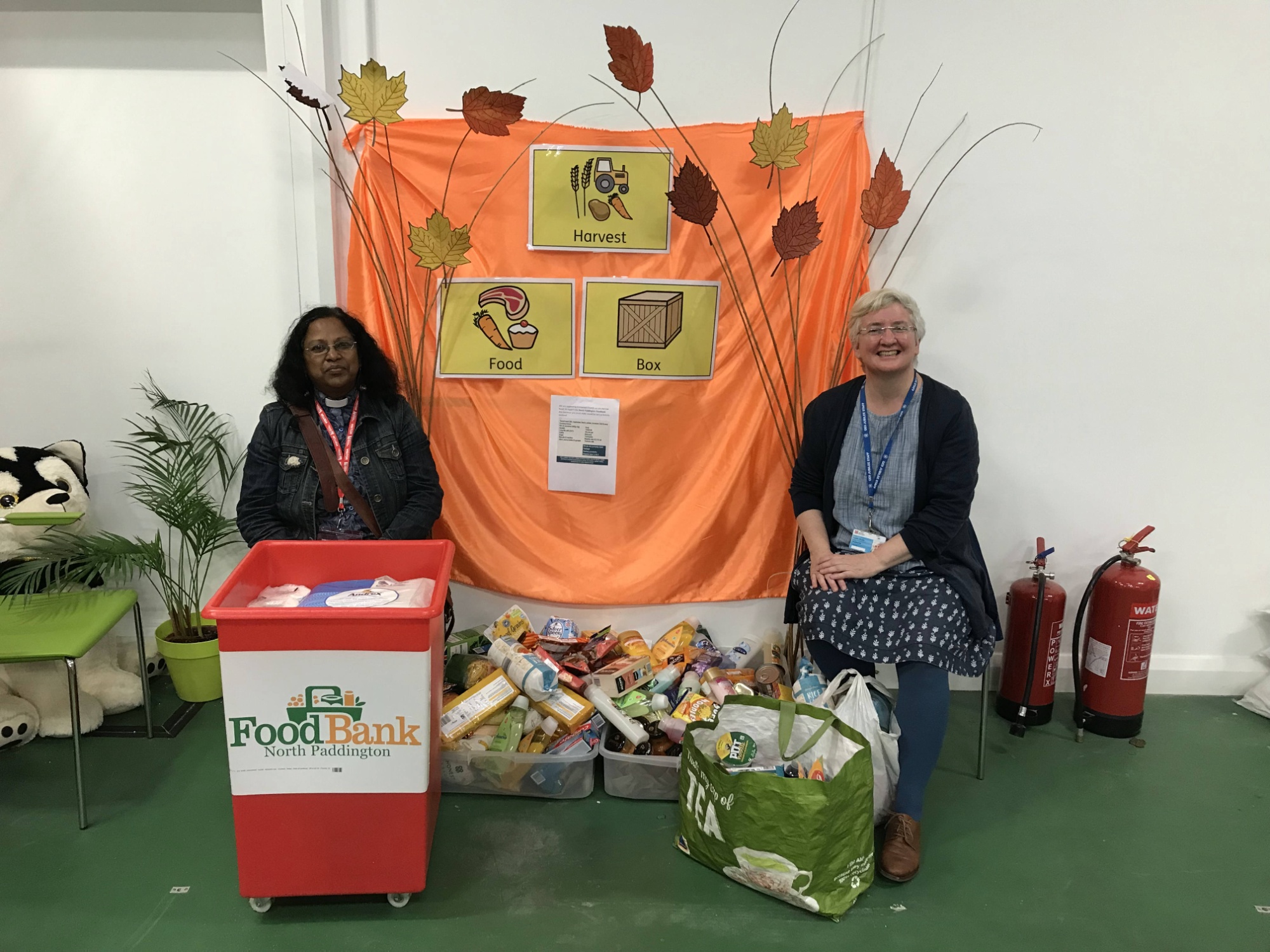 Thanks to everyone who joined us online and to Rev Jackie from Emmanuel Church for helping us to celebrate and give thanks for all the good things we have.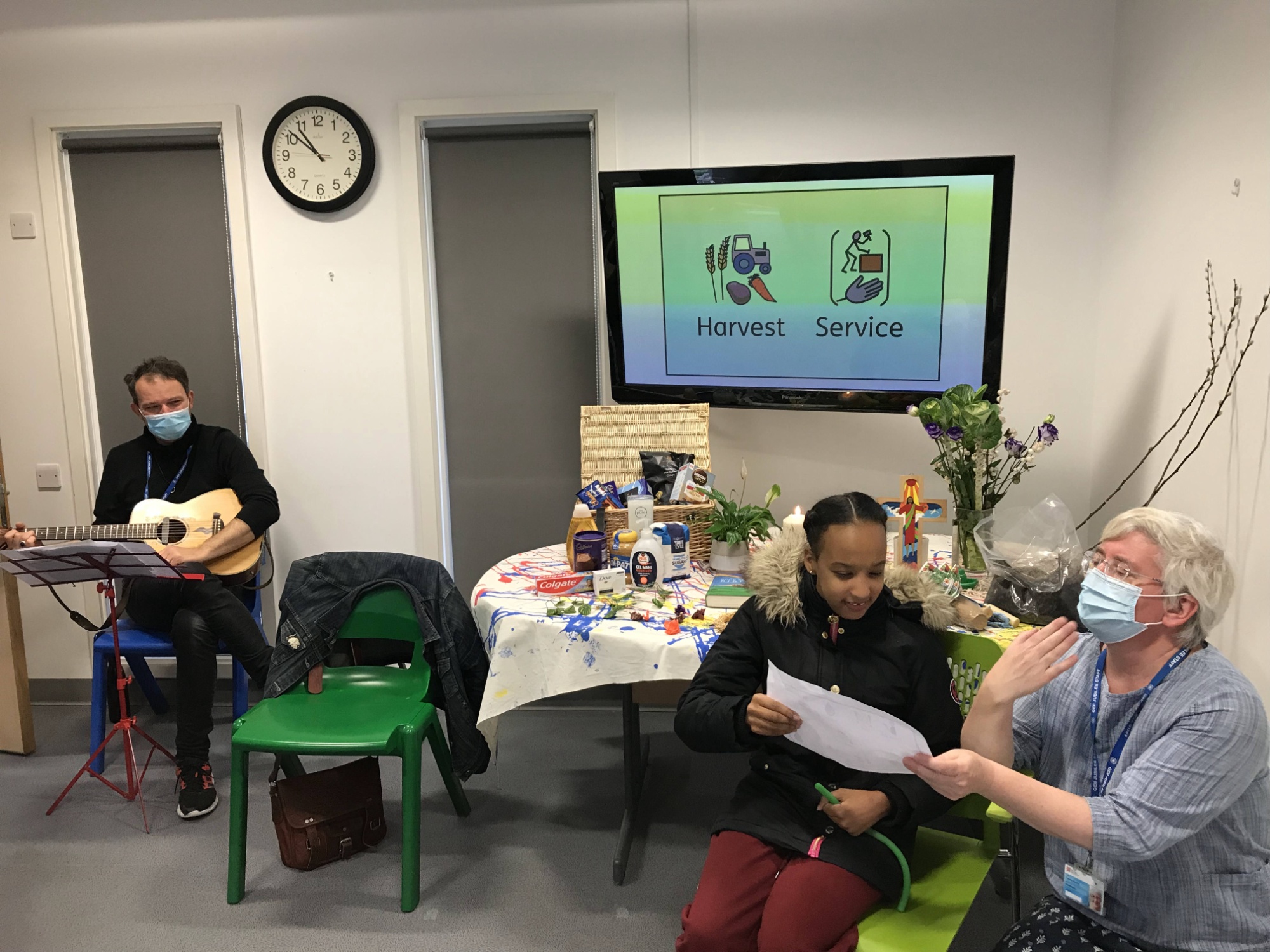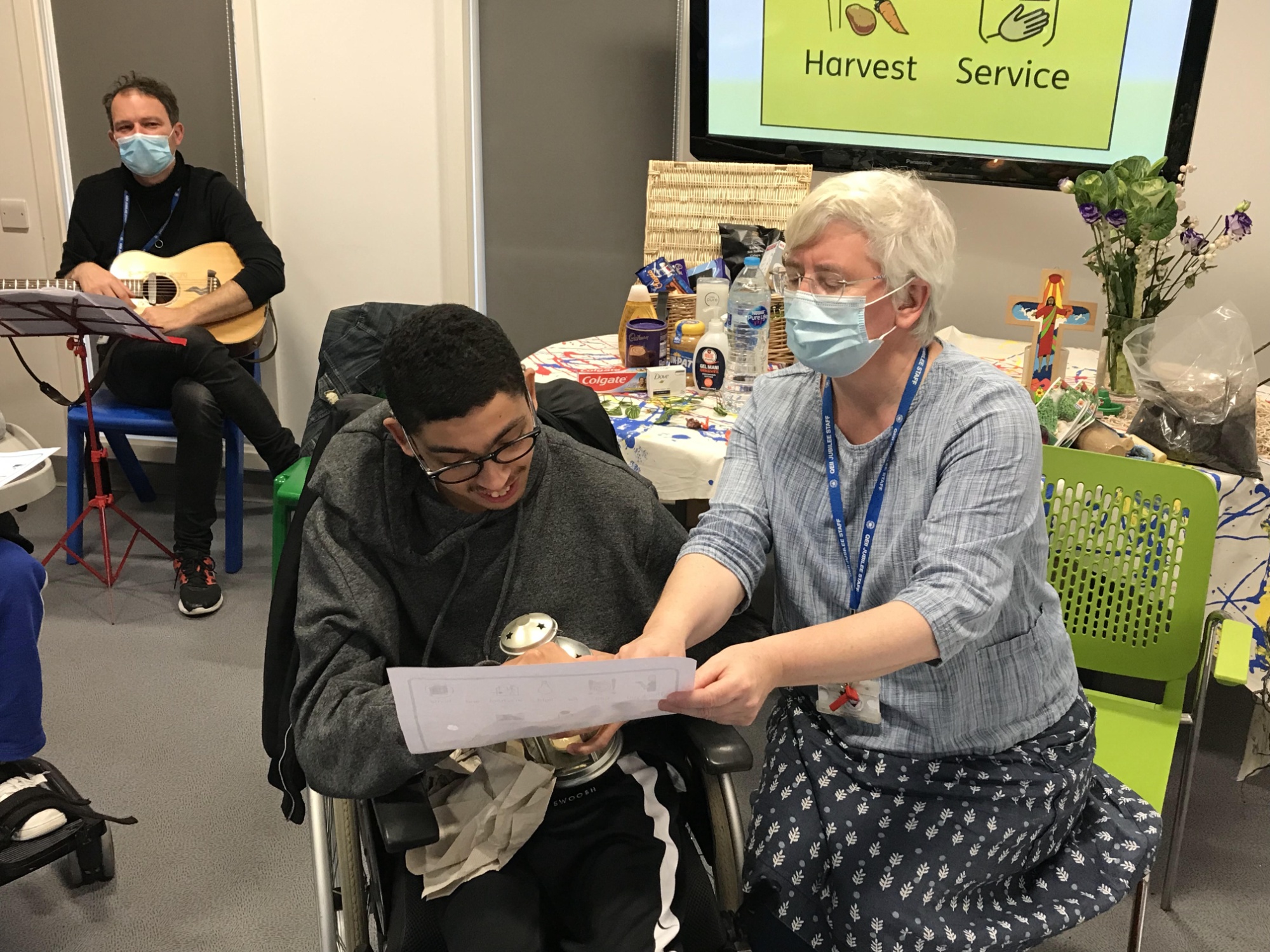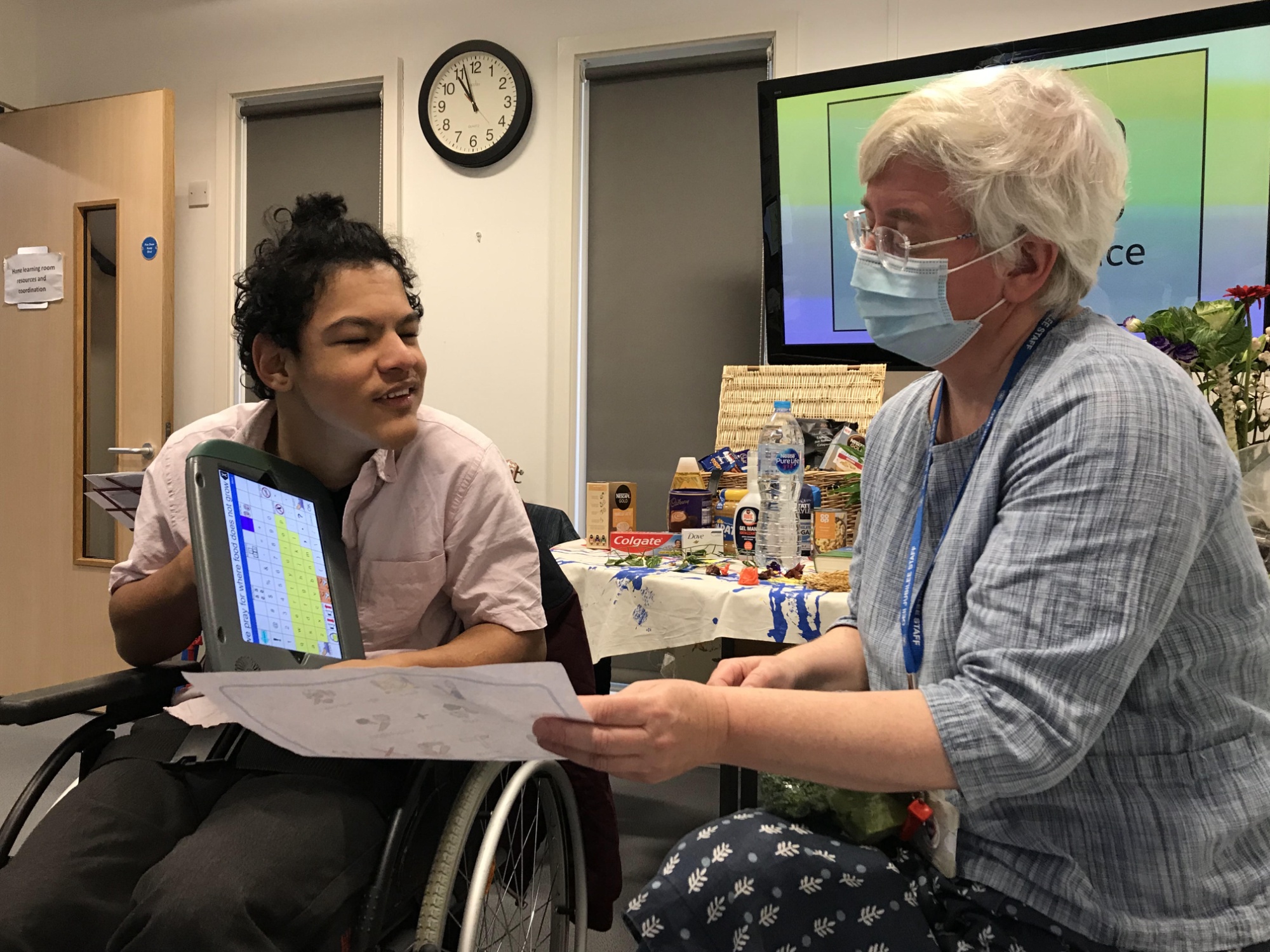 We hope you enjoyed the world premiere of 'Jazzy Harvest'. Written and performed by 'Born Ready', the QEII school band.