Black History Month- Transport & Journeys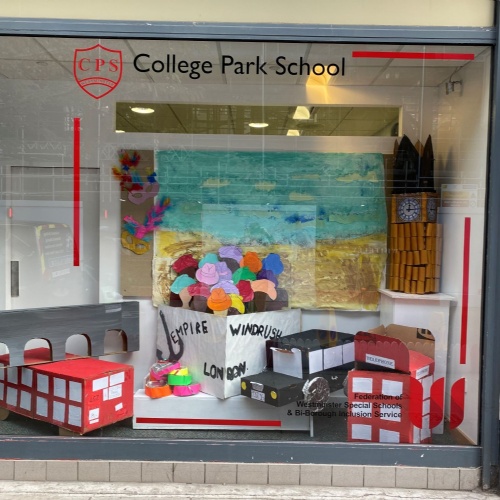 This term College Park School pupils have been learning about transport and journeys.
As we are a multi-cultural setting, we believe it is important that we celebrate diversity and for Black History Month this year Post 16 and Yellow class students looked at famous people of African Caribbean heritage.
They also discovered more about the journey made by the Empire Windrush in 1948. The ship was the first of many to sail people from the Caribbean to work and live in the UK when they were invited to help rebuild the country following World War 2.
Our art display represents the sun, sea and carnival of the islands the Windrush Generation left behind along with iconic symbols of London.