Our Mission & Vision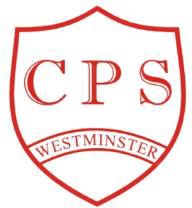 Our differences are our strength
College Park School — Mission & Vision
Who we are:
College Park School is a special school for pupils with autism, meeting the needs of children and young people from the ages of 4 – 19, located in Bayswater in the City of Westminster. College Park School is a multi-cultural school where we place inclusion and diversity central to our identity.
Our Mission:
Together we are an aspirational learning community; striving to transform the lives of children and young people with autism in our community and beyond, through the delivery of innovative specialist education.
We are committed to delivering a personalised, ambitious and meaningful curriculum so that our pupils will achieve their potential and are equipped to transition to their next stage in life. We are actively engaged and participate within our local community and see our location as an asset to our school, its identity and the learning opportunities that this provides.
Our vision:
To deliver an innovative and creative education, valuing research to expand our expertise, and embedding innovate and effective practices. To inspire all who work and learn with us to aspire to excellence and achieve their potential both while at College Park School and once they have left.
College Park School Values:
Collaboration: We partner effectively as a school community and with the Local Authority, other special schools and cultural partners to seek the very best outcomes for all our pupils and families.
Positivity: We provide a welcoming and supportive environment where differences are celebrated. We ensure everyone is included, respected, valued and enabled to achieve their best.
Success: We are ambitious and strive to continuously deliver the highest quality provision and educational experience. We are aspirational in our expectations of ourselves and others.