Previous Research at College Park School
We have been involved in a number of research projects:
DE-ENIGMA Project-USING PLAY TO HELP AUTISTIC CHILDREN RECOGNISE AND EXPRESS EMOTIONS
College Park School hosted the EU-funded research project DE-ENIGMA which intended to develop less socially demanding and more entertaining option that uses artificial intelligence.
A humanoid robot known as Zeno, developed by the company Robokind was used, to support autistic children in learning about emotions, capitalising on their apparent preference for predictability. Research has indicated that autistic children may benefit from targeted interventions that help them cope with the challenges they may face in social interactions.
The technology included deep learning algorithms to detect and interpret the child's vocalisations, behaviours and facial expressions, interactive robot behaviours that adapt to the child's actions and phase of learning, and a gaming engine to help the children progress through the learning steps. Research conducted by Dr Alyssa Alcorn- Centre for Research in Autism and Education (CRAE); UCL-IOE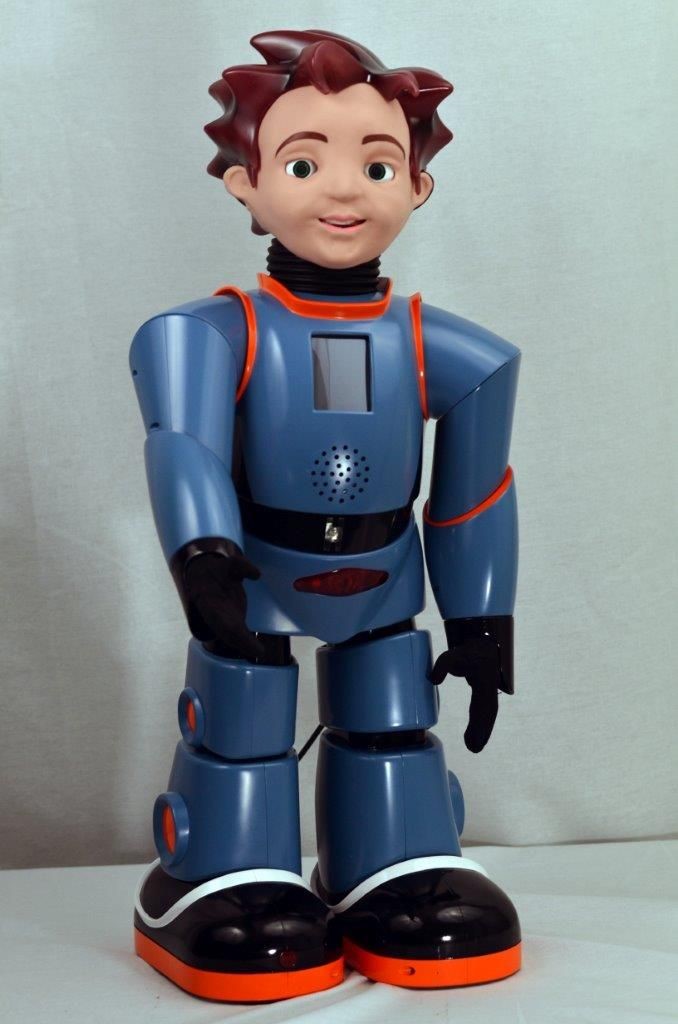 An examination of the effectiveness of iPad based augmentative and alternative interventions on acquisition, generalization and maintenance of requesting information skills of children with autism. Research conducted by Amal Almigal, Doctoral Candidate at UCL-IOE
Drama Research in College Park School, The effect of drama lessons on autistic pupils' social understanding and wellbeing -poster presentation at the AUTISM-EUROPE congress in Nice, France 2019. Research conducted and presented by Tanja Zeljic, Assistant Head Primary